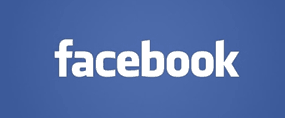 I've posted a ton of Facebook tips and tricks on this blog, and answered quite a few Facebook questions as well. The problem is they are all scattered out across the blog, making them difficult for readers to find in a hurry.
This post will serve as sort of a hub for all things Facebook. If I've written a post that's in any way related to Facebook, you'll probably find a link to it on this page. With that in mind, here we go… 
1 – How to block all Game and App invitations on Facebook
2 – Why you should always 'Like' your own Facebook posts
3 – How to prevent your Facebook account from getting hacked
4 – How to protect your Facebook account from hackers
5 – How to sign out of all active Facebook sessions from a single device
6 – How to link to a specific Facebook post
7 – How to enable HTTPS secure browsing on Facebook
8 – How to block your name from being used with Facebook Social Ads
9 – How to transfer control of a Facebook page to another user
10 – How to hide your Friend List from the public on Facebook
11 – Log out of Facebook automatically with Facebook Auto-Logout
12 – How to bookmark an individual post on Facebook
13 – How to schedule Facebook and Twitter posts for a later time
14 – Be wary of accepting Facebook friend requests from people you are already friends with
15 – How to avoid falling for hoaxes on Facebook
16 – Why there's no such thing as privacy on Facebook
17 – Save time by signing into Facebook with your username
18 – Facebook: How to "unfriend" someone without really unfriending him
19 – Verify your Facebook profile's privacy settings by viewing your Timeline as others see it
20 – Facebook now allows you to edit your posts
21 – Ditch the Facebook app to extend your smartphone's battery life
22 – How to enable two-factor authentication on Facebook
23 – Facebook adds 'Trusted Contacts' as an additional security option
24 – How to log out of Facebook remotely from a different device
25 – How to disable 'Beeping' notifications on Facebook
26 – How to become a 'Pirate' on Facebook
27 – How to hide your Friend List from others on Facebook
28 – Facebook to show fewer text-only posts from Pages in fans' newsfeeds
29 – How to remove Event Invitations on Facebook without declining them
30 – How to delete a Facebook group
31 – How to 'Memorialize' a deceased loved one's Facebook account
32 – How to disable auto-playing videos on Facebook
33 – Facebook now penalizing pages that post 'Like and Share Bait Posts'
34 – How to switch between 'Top Stories' and 'Most Recent' on the new Facebook Newsfeed
35 – How to switch from 'Top Stories' to 'Most Recent' in the new Facebook app
36 – The Facebook for Android app now lets you delete unwanted comments
37 – Keep your Facebook messages private by encrypting them with Cryptocat
38 – Facebook now allows you to post a picture directly into a comment
39 – Q&A: How do I permanently delete my Facebook account?
40 – Q&A: How can I see all of my outstanding Facebook friend requests?
41 – Q&A: Can I prevent people who aren't my friends on Facebook from commenting on my posts?
42 – Q&A: How can I stop Facebook from filling up my email inbox with notifications?
43 – Q&A: Is it possible to turn on Facebook Chat for just one friend?
44 – Q&A: How can I load the full Facebook site on my Android tablet?
45 – Q&A: How do I change my birthday on Facebook?
46 – Q&A: How can I block strangers from messaging me on Facebook?
47 – Q&A: If I add someone as an Admin on my Facebook page can I set limits on what they'll be able to do?
48 – Q&A: Can I block posts from a Facebook page without unliking the page?
49 – Q&A: How can I prevent my Facebook friends from knowing that I've read their messages?
50 – Q&A: If I decline an invitation on Facebook will the person who invited me know I declined it?
51 – Q&A: How can I prevent people from sharing links on my Timeline?
52 – Q&A: Why can't I send messages to my friend on Facebook?
53 – Q&A: How can I hide the pages I've 'Liked' from my Facebook friends?
54 – Q&A: If I 'hide' one of my Facebook friends, will my posts still show up in his news feed?
55 – Q&A: How do I delete my Facebook search history?
56 – Q&A: How can I stop someone from logging into my Facebook account and posting nasty stuff in my name?
57 – Q&A: How do I add a Facebook 'Like Box' to my WordPress blog?
58 – Q&A: How can I hide my profile picture on Facebook so that only my friends can see it?
59 – Q&A: Can I remove the EXIF Data from my pictures before uploading them to Facebook?
60 – Q&A: How is my daughter getting on Facebook when her smart phone has been disconnected?
61 – Q&A: How do I remove a twitter account that's linked to my FaceBook?
62 – Q&A: How can I make sure that only my Facebook friends can see my pictures and albums?
63 – Q&A: How can I see my Facebook profile the way others see it?
64 – Q&A: How do I block those annoying Bitstrips cartoons on Facebook?
65 – Q&A: How can I hide my age from the Events page on Facebook?
66 – Q&A: Is there any way to find out when someone unfriends me on Facebook?
67 – Q&A: Is there any way to contact a person on Facebook besides sending them a private message?
68 – Q&A: Why can't I message someone on Facebook without paying $1?
69 – Q&A: If I delete a photo on Facebook that my friends have shared, will their friends still see it?
70 – Q&A: How do I get my Facebook Ticker back?
71 – Q&A: How do I prevent others from sharing my photos on Facebook?
72 – Q&A: Can I 'Like' a page on Facebook but block their posts from my newsfeed?
73 – Q&A: Will a message still be delivered if I delete my Facebook account right after I send it?
74 – Q&A: Why can't I send a message to my friend on Facebook?
75 – Q&A: Can I prevent my followers on Facebook from seeing some of my photos?
76 – Q&A: Is there an easy way to see a list of yesterday's birthdays on Facebook?
77 – Q&A: How can I use a photo that is already on Facebook as my profile pic without losing its Likes and Comments?
78 – Q&A: If another user reports your Facebook account, will you be told who reported it?
79 – Q&A: How can I get Facebook to delete a stolen picture?
80 – Q&A: If I 'Like' a post on Facebook, then immediately 'Unlike' it, will the person who posted it know about it?
81 – Q&A: How can I change the pixel size of a picture I wish to use as my Facebook cover photo?
82 – Q&A: Can my friend tell that I clicked 'I don't want to see this' on her Facebook posts?
83 – Q&A: How do I stop people from 'Following' me on Facebook?