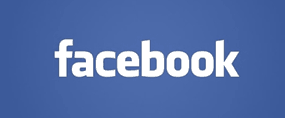 Question from Nancy:  Is there a way to see my Facebook profile as others see it whom are not friends with me so I'll know what to change that they see?
Rick's answer: That's a great question Nancy. With all the privacy settings that Facebook offers it's hard to predict just how your profile will look to others. Fortunately, Facebook has made it easy to find out.
Follow these steps to view your Facebook profile exactly as it appears to the public (including those who aren't your friends): 
1 – Log in to your Facebook account and click the little Privacy icon that's located in the upper right-hand corner of the window. (It looks like a padlock).
2 – Click on Who can see my stuff?.
3 – Click the View as link underneath the line that reads "What do other people see on my Timeline?".
You should now see your Timeline exactly as it appears to the public. You can also click the About and Photos links to see how those items appear to them as well.
---
Do you have a tech question of your own for Rick? Click here and send it in!