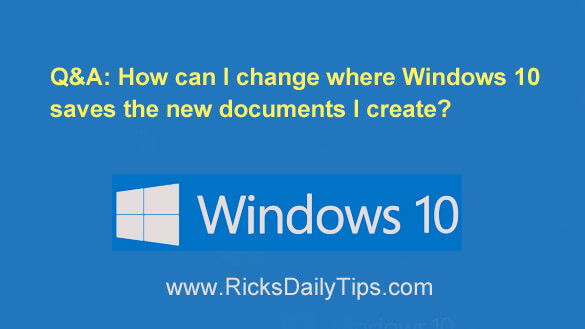 Question from Paul: I recently discovered that the C: drive in my Windows 10 computer is almost full so I installed a second hard drive.
Everything works fine but when I create a new document Windows still tries to save it to the C: drive. And since that drive is full it can't save it.
I have to manually choose the E: drive (the new hard drive) every time I try to save a new document.
How can I change it so Windows will automatically store the new files I create on the E: drive instead of the C: drive?  [Read more…]