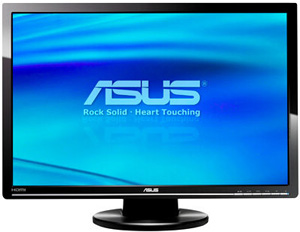 Question from Janie M.:  I have an Asus VW266 27″ LCD monitor that I've had for several years. I really like it and I've love to keep it, but I've started having problems with it.
About a month ago it started taking a minute or two for anything to be displayed on the screen after I turned the computer on. The screen would just stay black for a couple of minutes, then display the picture.
These past few days it's taking longer still for the picture to show. The screen stayed black for about 20 minutes this morning.
The crazy thing is once it decides to show the picture, it works perfectly until I shut down the computer. Then the problem rears its ugly head again the next time I turn it on.
I know the problem's with the monitor and not the computer because it does the same thing when it's plugged into three different computers.
What I need to know is can this be fixed for a reasonable fee or do I need to just buy a new monitor?
Rick's answer:   [Read more…]