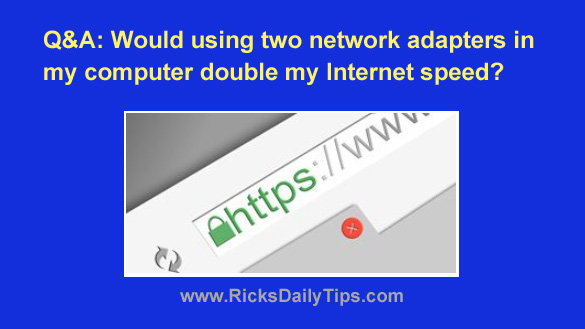 Question from Bill K.:  I have Internet through Verizon (10Mbps DSL) that seems to get slower every day.
I just bought a new desktop computer that has both a wired Ethernet port and a wireless Wi-Fi card in it. That got me to thinking.
Is there any way to use both of those network adapters at once to double the effective Internet speed coming from my router?
Rick's answer:  [Read more…]