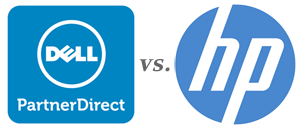 Note: The links in this post are affiliate links.
Question from Anita Q.:  I'm planning to buy a new laptop to replace my OLD Gateway T-6815 after it finally bit the dust.
I was hoping to buy another Gateway since I had such good luck out of the old one, but I heard that Gateway is now out of business.
I've been asking around about recommendations for a different brand, and most people seem to like either Dell or HP. The problem is there doesn't seem to be a consensus.
I've been following your blog for a while now and I really trust your judgment. Which is better in your opinion, Dell or HP?
Rick's answer:   [Read more…]