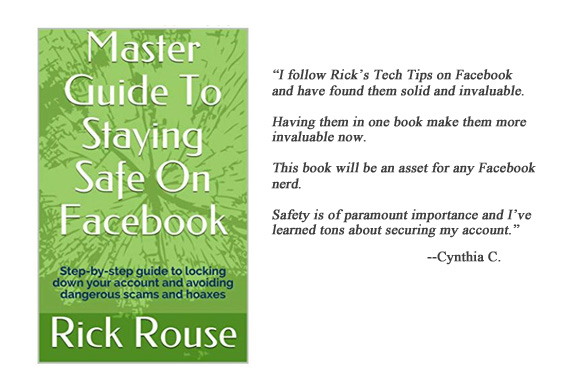 For some time folks have been asking me to write a book containing my best Facebook security tips and scam alerts.
After much consideration I decided to take the plunge and do just that.
I'm pleased to announce that Master Guide to Staying Safe On Facebook is now available on Amazon.
The purpose of this book is exactly as the title implies. It simply provides the very same Facebook security and safety tips that I have already published on this blog.
So why publish a book containing the same info that's already available on the blog?
Well, there are a couple of reasons:  [Read more…]