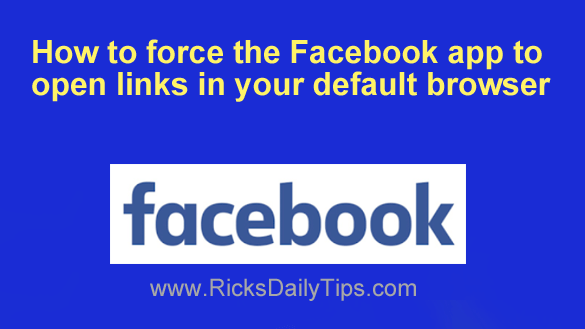 If you're a regular Facebook user, you know their developers love making changes to the way their mobile app works.
Just about the time we get used to something, they go and change it on us.
For me, one of the most irritating changes they've ever made is forcing external links to open in the in-app browser instead of my device's default browser.