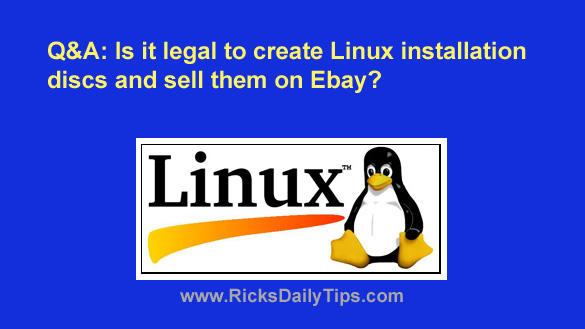 Question from Larry:  Hi Rick. I love your blog and respect your opinions very much.
I'd like to ask a question if you don't mind.
I've been buying yard sale items in bulk locally and selling them on Ebay for a couple of years now, and I'm looking to branch out.
I've been thinking lately about creating Linux installation media (DVDs and USB flash drives) on my home computer and selling them on EBay.
My question is can I legally do that without getting into any kind of legal trouble? I see other sellers doing it but I don't want to get caught up in some kind of sting.
Rick's answer:  [Read more…]