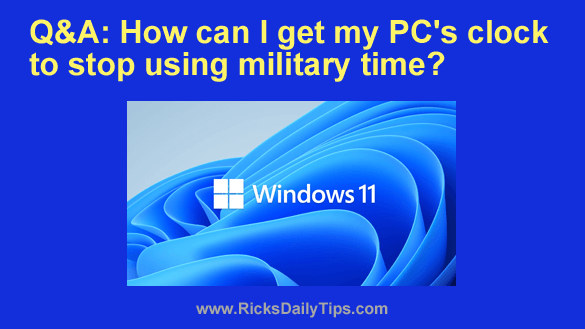 Question from Beverly:  I just bought a new PC with Windows 11 and the time in the lower right corner is in military time.
How do I reset it to normal time (i.e. instead of 17:00, have it say 5:00 PM)?
I've tried everything but don't know how to do it.
Rick's answer:  [Read more…]