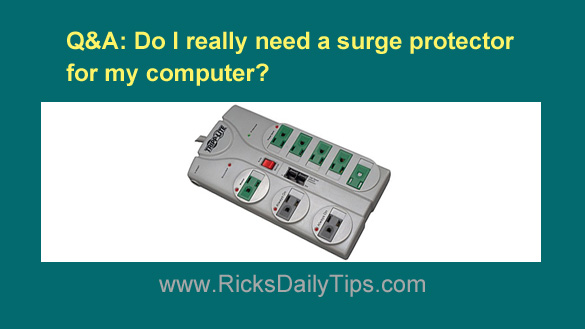 Note: The links in this post are affiliate links.
Question from Shelby A.:  The salesman that sold me my new computer said I won't need to plug it into a surge protector because the power supply automatically protects it from over-voltage. Is he right?
I don't want my computer get damaged by lightning but I also don't want to buy something I don't need.
I've always heard that we do need to use surge protectors but now I'm not sure.
Could clear this up for me? I'd really appreciate it.
Rick's answer:  [Read more…]