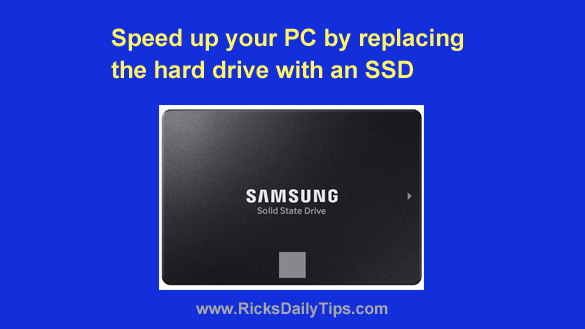 Click here to sign up for my free Rick's Tech Tips Newsletter!
---
Note: The links in this post are affiliate links.
In a previous post I discussed how adding RAM to your PC would give you the biggest bang for the buck when upgrading your computer.
Adding RAM has always been one of the most cost effective ways to speed up a PC, and it still is.
Today I'm going to tell you about an equally amazing upgrade that will definitely speed up your computer and hurtle it right into the fast lane!  [Read more…]