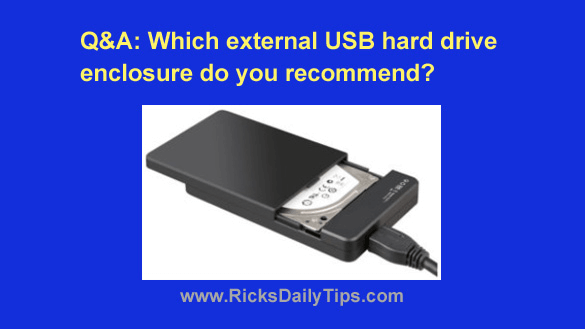 Note: The links in this post are affiliate links.
Question from Elizabeth:  I just finished reading your post about converting an internal hard drive into an external drive. I never dreamed that it would be so easy!
I have a 1GB hard drive that came out of my Dell Inspiron 15 5000 laptop when it died on me. The guy at the shop tested the drive and said it's working fine.
I'd like to put that drive into an external enclosure and connect it to my other laptop that has Windows 10 and USB 3.0 ports.  [Read more…]