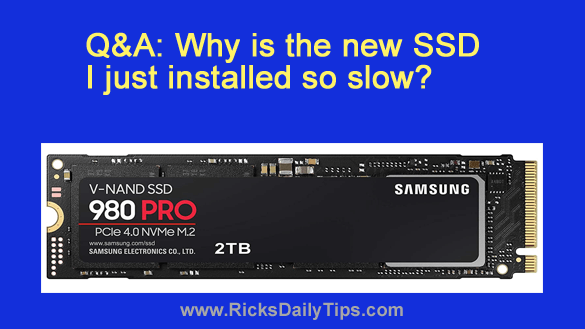 Note: The links in this post are affiliate links.
Question from Robert:  About a year ago I built a new gaming PC and installed Windows 11 on it.
A few days ago I installed this Samsung 980 Pro 2TB NVMe M.2 SSD thinking it would be a LOT faster than the hard drive.
Well, it isn't. It actually takes forever for some games to load.  [Read more…]