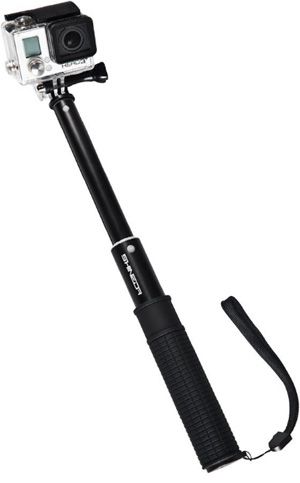 Have you ever tried to take a picture while standing in a crowd only to come away with nothing but a photo of the back of someone's head?
Have you ever tried to take picture from a bridge or ledge only to discover that you couldn't get your camera out far enough from the edge to photograph your intended target?
If either of these situations apply to you, I have a simple solution for you…
Attach your camera to a monopod and use it to extend your camera way above the tallest heads in a crowd or way past the edge of a bridge.
A monopod is basically a sturdy "stick" that is used to help steady your camera when the use of a tripod is either impractical or not allowed at a given venue. But with a little ingenuity you can also use it to extend the length of your arms and reach.  [Read more…]