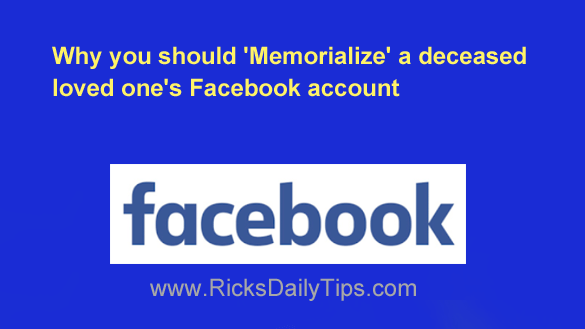 Have you have ever posted a birthday wish to a Facebook friend's Timeline only to find out they had passed away?
If so, you know how embarrassing that can be.
Even worse, it can often be painful for a deceased person's family members to see birthday wishes from people who weren't aware of the person's passing show up on his/her Timeline.
Once an account has been memorialized, Facebook will no longer send birthday reminders to the deceased user's friends.
That's one of the main reasons why I strongly recommend having Facebook 'Memorialize' the accounts of your loved ones after they pass away.
There are other reasons why I recommend it as well:  [Read more…]