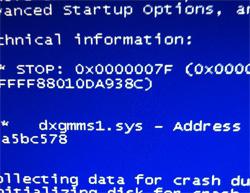 Knowing how to keep your PC running smoothly and doing your own repairs is a lot of fun as well as a real money saver.
I've been working on computers for well over 30 years but I still gain a lot of satisfaction every time I fix someone's computer.
There's a lot to learn when it comes to the inner workings of a PC and the software that runs on it, and knowing how to put those skills to work in the most efficient manner possible is half the battle.
The other half of the battle is knowing which tools can help us complete the task at hand when we need to work on a computer.
Luckily, a great number of the tools used to maintain and repair PCs are absolutely free. I have written about most of these tools before, but I thought it might be a good idea to list them all in a single, comprehensive post for quick and easy access.
To that end, here is a list of some of my favorite free tech tools:  [Read more…]