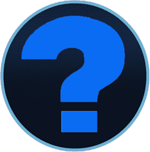 Do you have a question concerning your computer, smart phone or other tech gadget? How about about something that's puzzling you about Social Media?
If you do, I just might know the answer (or at least know where to find it)!
Send me your question and I'll try my best to get back to you, ASAP. Who knows, your question just might become the inspiration for a future post on this blog!
Important: I truly enjoy helping people solve their tech problems, but unfortunately I receive so many questions on a daily basis that I can't possibly answer all of them. Here are a few tips for getting your question answered:
1 – All things being equal, I try to answer questions from folks who are connected with me on Social Media first. After all, it's only fair that those who help me out by engaging with my posts on Social Media get their questions answered first, right?
Therefore, if you'll take just a moment to join either my Rick's Tech Tips Facebook Group or my Rick's Tech Tips LinkedIn Group you'll greatly increase the chance that your question will be answered.
2 – Be as specific and detailed with your question as possible. If you can, please include a full description of the problem along with the brand/model of your computer, smart phone, tablet or other device and the specific version of the operating system that's running on it (i.e. Windows 10, Ubuntu Linux, iOS 11, Android 8.1, etc.)
3 – If your question is selected and answered, send me a timely update as to whether the answer helped solve your problem will increase the chance that your question will be posted in the "Tech Questions and Answers" section of RicksDailyTips.com.
Now that the preliminaries are out of the way, please feel free to contact me with your question!