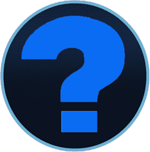 Do you have a question concerning your computer, smart phone or other tech gadget?
How about about something that's puzzling you about Social Media or the blogging world?
If you do, I just might know the answer (or at least know where to find it)!
Just ask away and I'll be glad to help if I can!
Important: I truly enjoy helping people solve their tech problems, but unfortunately I receive so many questions on a daily basis that I can't possibly answer all of them in a timely fashion.
Here are a few tips for getting your question answered as quickly as possible:
1 – First, try using the "Site Search" tool to see if your question has already been asked by someone else and answered. There's always a chance that it has.
Simply type a few keywords regarding your topic into the search box and press the Enter key!
2 – You can like my Rick's Daily Tips Facebook Page and message me from there. Just be aware that it's often a couple of days or more before I have a chance to check my Facebook messages.
3 – Your best shot at getting a timely answer to your question is to sign up for my daily Tech Tips Newsletter and hit the Reply button on any Newsletter email to ask your question.
By necessity, I give preference to questions asked by my Newsletter subscribers. Unlike Facebook, I check my email daily so your message will be seen (and responded to) a lot faster.
After you sign up for the Newsletter you'll receive your first issue at 9am the next morning. Just hit Reply and ask away!
4 – Be as specific and detailed with your question as possible.
If you can, please include a full description of the problem along with the brand/model of your computer, smart phone, tablet or other device and the specific version of the operating system that's running on it (i.e. Windows 10, Ubuntu Linux, iOS 13, Android 10.0, etc.)
Now that the preliminaries are out of the way, please feel free to Like my Facebook page or sign up for my Newsletter and ask away!