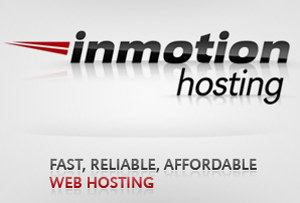 Question from Kate L.:  I really love your blog Rick. I've learned so much since I started reading your tips a while back!
I have a question that I hope you won't mind answering for me but I'll understand if you'd rather not.
I've been blogging for about 2 years and my blog has really slowed down a lot over the last few months.
I did some research and read that WordPress gets slower as a blog's traffic levels increase.
That has me thinking the slowdown is probably due to my blog's traffic more than doubling to a little over 4,000 visitors a day about the same time things slowed to a crawl.
I'm pretty sure I need to move my blog to a new web host with faster servers. I noticed that your pages load really fast even though your site obviously gets a lot more visitors than mine.
Would you mind telling me which hosting company is hosting RicksDailyTips?
Rick's answer:  Hi Kate. First of all, thanks for the kind words about my blog. I'm glad you enjoy it and find my tips useful!
Andcongratulations on needing a faster server to host your blog's growing blog. That's a great "problem" for a blogger to have!
I think you're right on the money about the recent increase in traffic being the cause of your blog loading slower than it used to.
All other things being equal, any website will slow down as the traffic it receives increases, and that goes double for blogs that run on a CMS like WordPress. I'm afraid that's just a fact of life in the blogging world.
To answer your question, I recently moved RicksDailyTips from another hosting company to inmotion Hosting, and I'm very pleased with the results.
My previous web host and the server this blog was hosted on were awesome, but it was very expensive.
I spent the better part of a year searching for a hosting company that offered the same level of service and equally speedy servers, and I finally settled on inmotion.
The hosting plan I signed up for only costs about 1/3 of what I was paying previously, but the customer service I've received from the folks at inmotion is the best I have ever received.
But the best thing about the move is the site is actually performing slightly better than it did on the old server!
And all of this at 1/3 the cost!
The techs at inmotion helped me move the site from the old server onto the new one. I used the simple "site mover" tool in the WHM Control Panel, but I let their tech support team assist me just to make sure everything went smoothly.
By the way, they'll gladly move your blog for you at no cost in most cases, if you request it. You won't have to lift a finger. Just fill out the "Site Transfer Request" form and they'll get it done.
Inmotion's servers are super-fast because they host your site on a solid state drive (SSD) instead of a much slower spinning hard drive. This alone is a huge improvement over most other web hosting companies.
There are many other advantages of hosting your blog at immotion Hosting as well. I won't go into them here because it's probably better if you read about them yourself at their website.
Be sure to let me know if you have questions about anything you read there. I'll try my very best to clear them up for you.
Bottom line: If you're looking for the perfect combination of speedy servers, outstanding customer service and affordable prices, I strongly recommend that you take a good look at inmotion Hosting.
Update: I recently installed SSL encryption on RicksDailyTips.com and once again inmotion's tech support was incredible! I've been super-impressed with them at every turn.
Note: The links in this post are affiliate links.
---
Do you have a tech question of your own for Rick? Click here and send it in!
If you think your friends would like this post, I'd love you to share it! Thanks a bunch!