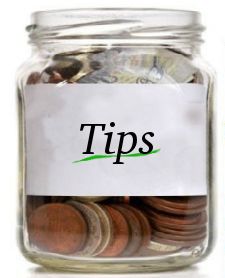 I wrote my very first blog post for Rick's Daily Tips way back in December 2012, and to date I've published over 3,800 posts containing tech tips, tutorials and answers to readers' tech questions.
Many of the posts on this blog are educational in nature – simply me sharing tips and techniques that I've learned over the years from my work in the IT industry.
Many other posts are answers to questions sent in by readers, many of whom found one of my tips after searching Google for help solving a problem they were having.
I receive dozens of emails and messages on my Facebook and Twitter pages every week thanking me for helping them solve an irritating problem and asking how much they "owe" me for helping them solve it.
The answer I give is always the same: Nothing!
I take great pleasure in helping people solve their tech problems whenever I can.
The satisfaction I derive from helping folks plus the few bucks I earn here and there from affiliate commissions are my "pay".
The information and assistance I provide on this blog and via email and social media are absolutely free.
I've never charged a fee for accessing my tech tips or receiving personal assistance via my "Questions and Answers" service, and I never will. And I always tell people that when they ask "How much do I owe you?".
All of the above being said, I do accept "tips" from anyone who appreciates the work I do. The funds received from these tips help pay my blog's web hosting fees and other related expenses, which are substantial.
Bottom line: Anyone who visits this blog is encouraged to hang around as long as they want and even ask for help solving a puzzling tech problem. And I will never ask for payment in return. That's a promise.
However, any voluntary tips I receive will be greatly appreciated.
And funds received from your generous donations will be applied to this blog's web hosting fees. Any amount over and above the amount of those fees will be spent enhancing the site and making it even more valuable for my cherished readers.
This is my promise and pledge to you.
Thanks so much!  –Rick