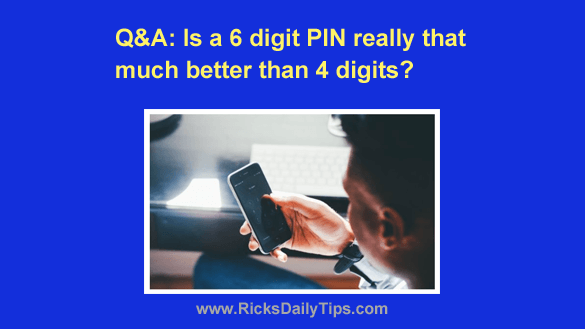 Like my tips? Click here to sign up for my free Daily Tech Tips Newsletter and you'll never miss one!
---
Question from Andy:  My girlfriend and I have a bet that's riding on your answer to this question:
Is a six digit PIN really all that more secure than a four digit PIN?
It don't seem like just two digits could make that much of a  difference. She says it makes a big difference if someone ever tries to break into my phone.
So who's right?
If you agree with me she has to take me out to dinner. If you agree with her I have to cook her a steak dinner with all the fixin's. We both subscribe to your blog and we'll trust your opinion.
Rick's answer:  [Read more…]