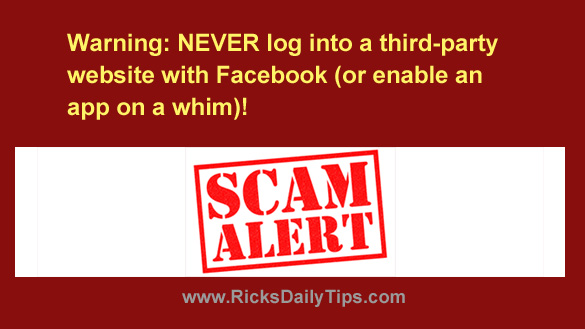 If were paying attention to the news during the 2016 election cycle you probably remember that several third-party groups mined Facebook user data for use in political campaigns.
Well guess what? You might well have given those groups permission to mine your data without even realizing it.
Have you ever signed up for an online account and opted to log in to that account with your Facebook credentials instead of creating an account with that website?
If so, you gave that company permission to access your Facebook user data AND you gave Facebook permission to share it with them.  [Read more…]