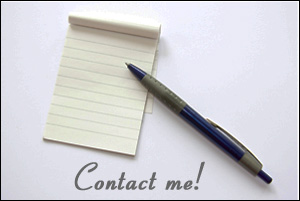 Thanks for visiting RicksDailyTips.com!
I welcome your comments, suggestions, tech questions, and ideas for tips. Please feel free to contact me at any time, and I'll try my best to respond as quickly as possible.
The best way to contact me is by sending me a private message over at my RicksDailyTips Facebook Page.
Why? Because I check my Facebook messages a lot more often than I check my email so you'll usually get a much faster response by contacting me via Facebook.
And while you're on my Facebook page, please take a moment to click the "Like" button. That way you'll be notified when I post a new tip right in your Facebook newsfeed!
If you don't have a Facebook account or you'd simply rather use email, that's fine too but it might take me longer to get back to you.
Contact me at this address:  rick24210@gmail.com