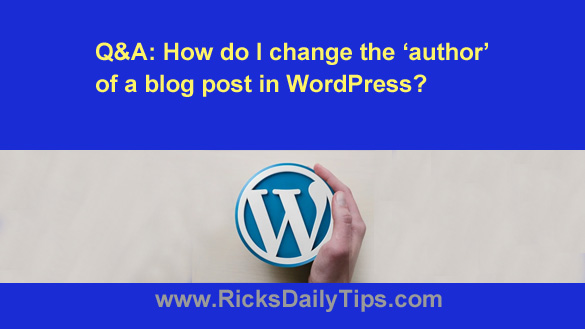 Question from Carla G.:  I have a WordPress blog and a while back I read your post explaining why we should write our blog posts using an "Editor" account instead of the "Administrator" account.
I set up a new account with the Editor role as you suggested and I've been logging into that account to do my writing ever since.
Yesterday I happened to notice that my old posts still have the Author name that corresponds to the Administrator account that I no longer use when writing my posts.
I tried to change the Author of one of those old posts to my other name and I can't find a way to do it anywhere on the "Edit Post" screen. I know there has to be a way to do it though.
Can you tell me what I need to do to change the Author name on my old posts?
Rick's answer:   [Read more…]