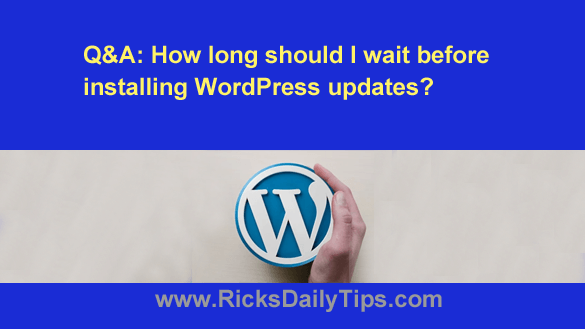 Question from Oliver:  I have a question about WordPress, Rick.
How long do you recommend that we wait before installing updates to WordPress and our themes and plugins?
I've seen different people make different recommendations.
Some say to install the updates ASAP right after they are released. Others say to wait a week or two to make sure there aren't any bugs that could crash the blog.
What's your opinion on this?  [Read more…]