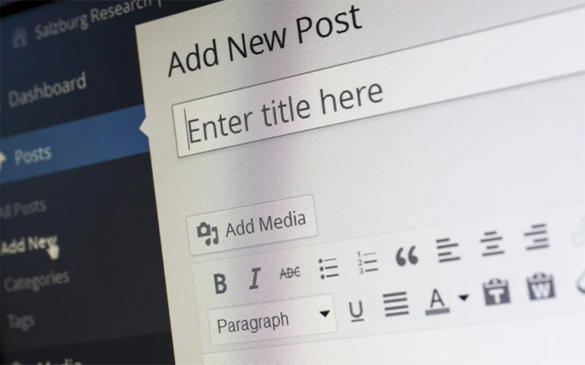 I have worked in the tech world for over 40 years and I love sharing the things I've learned during that time with others via this blog.
That being said, I certainly don't have a monopoly on great ideas and technical expertise. That's why I love publishing high quality, informative guest posts alongside my own work.
I'm always eager to consider guest post submissions dealing with any of the tech-related topics listed below:
Computer Hardware (both complete systems and individual components)
Computer Software (Windows, MacOS, Linux and ChromeOS)
Computer Peripherals (printers, external hard drives/SSDs, Bluetooth speakers, etc.)
Mobile Devices (Android smartphones and tablets, iPhones, iPads, etc.)
Mobile Operating Systems and Apps (Android, iOS, etc.)
Online Privacy, Safety and Security
Social Media (Facebook, Twitter, Instagram, etc.)
Blogging (WordPress, traffic generation, blog promotion, blog monetization, etc.)
Internet Marketing (Pay-Per-Click, advertising networks, email marketing, etc.)
Search Engines and SEO (Google, Bing, DuckDuckGo, Pinterest, etc.)
If you have expertise and truly useful info, tips and techniques on any of the above topics that you feel would benefit the readers of this blog, you're welcome to submit a guest post for consideration.
What you can expect from me if your guest post is accepted:
1 – Your guest post will receive plenty of exposure as it will be posted on this blog, shared with my 50,000 plus followers on social media and linked to from my Rick's Tech Tips Newsletter.
According to Google Analytics and Quantcast, RicksDailyTips.com currently receives approximately 270,000 visitors per month.
My daily Rick's Tech Tips Newsletter currently has over 11,000 engaged subscribers, and growing. The daily emails' open rates average 26% and the click rates average 41%.
2 – Your post will include a short author bio (up to 175 characters) with up to two links (one link to either your blog's homepage or newsletter signup page and a second link to your preferred social media profile).
What I expect from you in return:
1 – Once your guest post is published on RicksDailyTips.com you will not post it on any other website or blog, including your own.
2 – You won't "spin" the post by switching up a few words here and there and posting the "spun" version elsewhere.
3 – You will share the guest post on your social media accounts to draw a little extra traffic to it (which will benefit both me and you).
Please understand that guest posting on RicksDailyTips.com is an opportunity to grow your blog and/or social media following by being seen and appreciated by another entirely different (and large) audience.
It should not be viewed as a link-building exercise. Just sayin'.
If the above sounds good to you I welcome your guest post submission. Just be sure to keep the following guidelines in mind:
1 – Guest posts submitted by a third-party (a link-building agency for example) will not be considered. I only publish guest posts that are provided directly by the owner of the blog/website that will be featured in the "Author Bio" section.
2 – Your post MUST provide a real benefit to the readers of this blog. In other words it should provide practical tips and/or information that will leave the reader feeling happy about having read it.
3 – The post MUST be related to one of the topics posted in the list above.
4 – The post MUST be well-researched and well-written using proper grammar (and free of typos).
5 – You can include up to three outbound links in the body of the post.
One of those links can be to a relevant post or page on your own blog.
However, if you do wish to take advantage of that one link to your own blog you must also include two relevant links to two other authoritative, well-established sites.
6 – The links you place in the post cannot be affiliate links or links that are promotional in any way.
7 – Whenever possible you're encouraged to link to one or more relevant posts that are already published on RicksDailyTips.com.
Here are a few other things to keep in mind:
1 – Submissions that are little more than thinly-disguised "ads", sales pages or are otherwise promotional in nature will not be published.
2 – Posts that have already been published anywhere else on the Internet (including your own blog) will not be published. (I always check with CopyScape).
3 – Posts that have been "spun" or plagiarized from any existing blog post or article will not be published.
4 – Any post that passes CopyScape initially but ends up being posted elsewhere later will be removed.
5 – While there is no minimum word count requirement, the longer the post the better your chance of getting it published on RicksDailyTips.com.
Just make sure you adequately and completely cover the topic of the post without including extra "fluff" or additional info that isn't directly relevant to the post.
Bottom line…
Guest posting on RicksDailyTips.com is an excellent way to expand your Internet presence and grow your blog by exposing your work to an entirely new audience.
If you agree to the terms listed above you're welcome to submit your guest post in Microsoft Word format or via Google Docs.
Be sure to include your author bio (up to 175 words) and links to the blog page (either the home page or newsletter signup page) and social media profile you wish to have the reader visit.
I also ask that you include a headshot photo to post as part of your author bio.
Don't bother including photos or images for the article body that you didn't take/create yourself. However, feel free to include your own images such as screenshots and photos that you have taken yourself.
If you don't include any photos at all I'll select relevant photos for your post and add them at the time of publication.
And now, to finish up…
If you have written a high-quality guest post that meets the guidelines mentioned above I invite you to submit it via email to this address:
I will review your guest post submission ASAP. Please note that it might take a couple of days before I get to it due to the quantity of submissions I receive on a daily basis.
If I decide to publish your post I'll send you the link to it once it goes live.
Thanks so much, and best of luck in your online endeavors!
Rick Rouse
www.RicksDailyTips.com