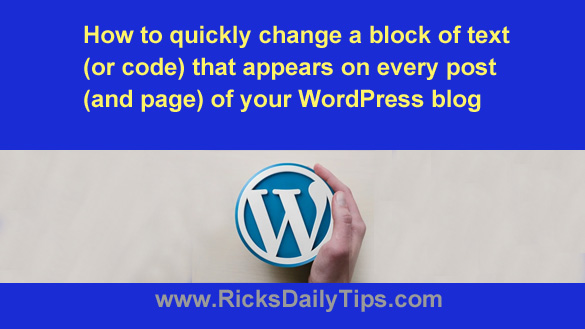 If you have a blog there will likely come a time when you need to change some block of text or PHP code that's contained on every post and page.
A while back I enabled TLS encryption on this very blog, and one very important step in that process was changing all the URL references in the database from http:// to https:// to force WordPress to display the secure version of each post/page.
I could have made those changes manually but it would have been a long, drawn-out process and chances are I would have made a serious mistake along the way.
And as you probably know, ANY mistake can be serious when you're dealing with your WordPress database.
Luckily, I found an easy way to quickly make that critical global change (plus a couple of other minor changes) on over 5,000 posts/pages in one fell swoop! [Read more…]