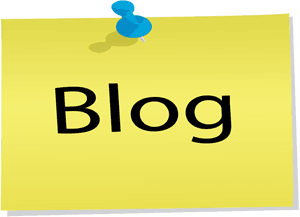 Like many new bloggers I wanted my first blog to look amazing and have tons of bells and whistles.
For example, I installed a fancy slider that would display an image and snippet from a post, then fade out after a few seconds and "tease" the next post.
That was just the start of my fascination with plugins and other add-ons.
Before long my newly-created blog was as "busy" as a honeybee in a clover field – and I don't mean "busy" as in having lots of visitors.
After a while I began to notice some things. Even though they received hardly any "traffic" to speak of, my blog posts and pages were very slow to load. Even worse, they would freeze up and fail to load at all on occasion.
Luckily, I learned early on that bells and whistles are better suited to a model railroad than a blog.
Pages filled with flashing banners, autorun videos, jam-packed sidebars and other distractions can be pretty tempting as eye candy, but they usually perform poorly compared to their more simple and leaner competitors.
That's why I recommend keeping your blog's "features" to the bare minimum. Here are a few things to consider when building and maintaining a blog:  [Read more…]