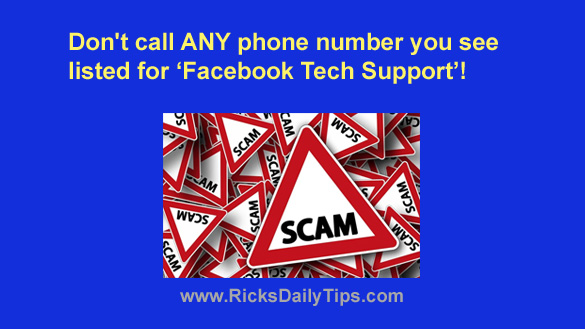 Unfortunately, there are about as many scams on Facebook as there are stars in the sky.
Well, maybe there's not quite that many but it sure seems like it!
Some scams come and go, never to be seen again. But many others just keep popping up over and over again.
One such recurring scam is the old "Call Facebook Tech Support" scam.  [Read more…]