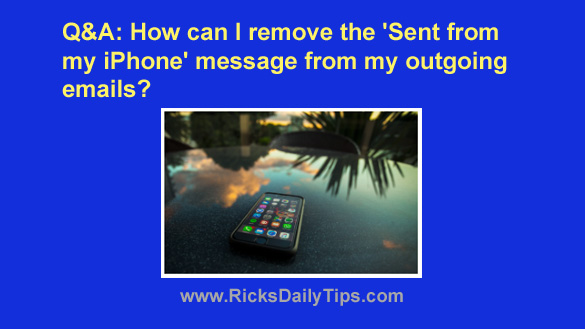 Question from Barbara:  I recently learned that every email I send with my iPhone includes a line that says "Sent from my iPhone".
There are times when I'd rather not tip off the recipient that I sent their email using my phone.
Is there any way to remove the "Sent from my iPhone" message from my outgoing emails?
Rick's answer:  [Read more…]