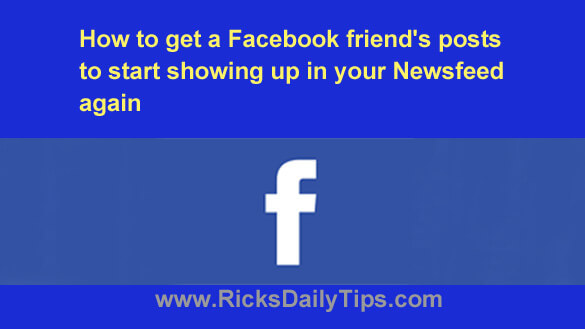 Have you noticed that you've stopped seeing some of your friends' posts in your Facebook Newsfeed?
Well, there's a reason for that…
Facebook's algorithm is programmed to determine which of your friends' posts (in the algorithm's opinion of course) are worthy of landing in your Newsfeed.
It makes that determination based upon which friends you interact with the most by liking, sharing and commenting on their posts and photos.
The problem is, the algorithm's assumptions about whose posts you'd rather see are often very poor.