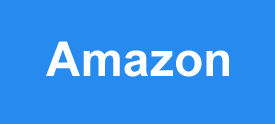 Note: The links in this post are affiliate links.
You probably know that Amazon is the world's largest online retailer.
You're also probably aware that you can often save money on your purchases due to Amazon's low prices and free shipping on many items.
It's true that Amazon is a great place to shop for the items you need, but many folks think they can't shop there because they don't have a credit card or debit card and they don't want to use their bank account online.
But truth be told, you actually can shop at Amazon without having to give them any credit/debit card or bank account information whatsoever!
And best of all, it's really easy. Here's how: 
1 – Shop for the item(s)s you want and place it/them in your shopping cart, then make a note of the total amount you'll need to pay for the purchase.
2 – Visit a local retailer that sells Amazon gift cards and purchase enough gift cards to pay for the item(s) you're planning to buy.
Amazon gift cards are available in various set amounts so you can simply purchase enough gift cards to cover the cost of the items in your Amazon cart and then keep whatever gift card balance is left on reserve for a future purchase.
Alternatively you can purchase one of the gift cards that allow you to set your own amount and buy it with just enough cash to cover the amount of your purchase (including the tax and shipping charges).
3 – Visit www.amazon.com and log in to your account.
4 – Click the Gift Cards link on the menu that's located below the search box.
5 – Click Redeem an Amazon Gift Card.
6 – Scratch off the protective coating on the back of one of the gift cards to reveal the card's "Claim Code".
7 – Type the Claim Code revealed on the back of the card into the text box on your computer screen, then click Apply to your balance.
8 – Repeat steps 1-6 for each of the remaining cards.
That's all there is to it. Now you know how to shop for the item(s) you wish to buy from Amazon and use your gift card balance to pay for them at checkout – no credit card or bank account required!
Bonus tip #1: When you buy your Amazon gifts cards (or ANY gift cards for that matter), you DO NOT have to pay sales tax on the purchase of the cards! This post explains why.
Bonus tip #2: Want to make sure you never miss one of my tips? Click here to join my Rick's Tech Tips Facebook Group!
If Facebook isn't your cup of tea, I invite you to sign up for my Rick's Daily Tips Daily Update Newsletter.
---
Want to ask Rick a tech question? Click here and send it in!
If you found this post useful, would you mind helping me out by sharing it? Just click one of the handy social media sharing buttons below.