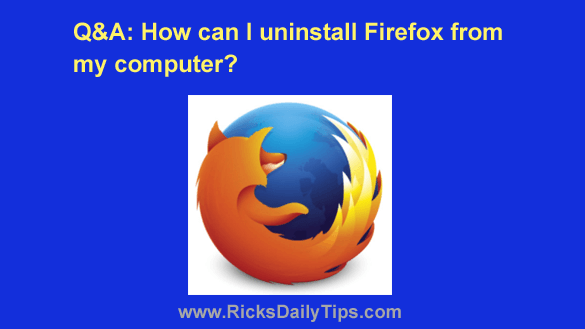 Question from Perry S.:  I have an older Dell desktop PC that I updated from Windows 7 to Windows 10.
I really like this computer and I use it every day to check my email and other various tasks.
I got a low disk space warning the other day so I ran Disk Cleanup and then tried to uninstall several programs that I never use.
Everything uninstalled just fine until I got to Firefox. The Windows Uninstaller tool won't remove it, and neither will Revo Uninstaller.
Do you know of a way to remove Firefox from this machine? Perhaps a manual method that I could try?
Rick's answer:   [Read more…]