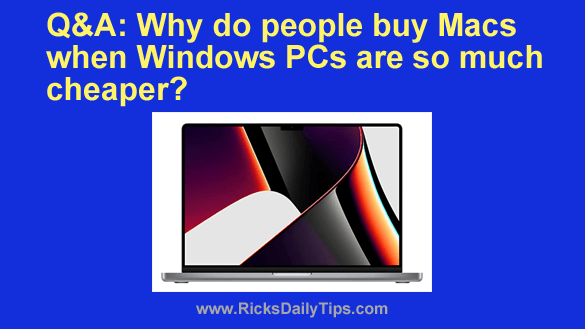 Question from Marla:  My 7 year old HP laptop quit on me the other day so I've been shopping around for a new laptop.
I noticed almost immediately that Apple's MacBooks are more expensive than comparable Windows laptops.
And they aren't just a little more expensive either. The MacBooks are about three times more expensive than similarly equipped Windows machines.
My question is why are people willing to pay a huge premium to buy a MacBook when they can get a comparable Windows laptop for so much less?  [Read more…]