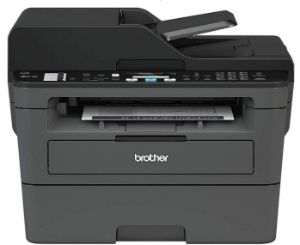 Question from Marie:  I love your site, Rick. I've been following it for over a year and I've learned a lot from you.
Thanks for all you do to help us tech-challenged older folks!
I'm hoping you can recommend a good, but relatively cheap laser printer.
I've been using inkjet printers ever since they replaced the old dot-matrix printers, but I'm really fed up with having to pay so much for ink cartridges.
I've been wanting to get a laser printer for a long time now but their prices always have always discouraged me from buying one. So I just kept on buying inkjet printers even though I despise them.
I was looking on Amazon last night and noticed that the prices of laser printers have dropped A LOT since I last checked them out (circa 2000 lol).
The thing is there are so many to choose from and I don't want to make a mistake.
Can you recommend a good black and white laser printer that's dependable, costs $200 or less, connects with Wi-Fi, will copy and scan, and also prints fast. [Read more…]