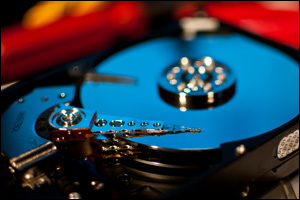 There are times when we need to copy the entire contents of one hard drive onto another hard drive.
This process is called "cloning", and it is most often done when upgrading to a larger drive or replacing a drive that is about to fail.
Cloning a hard drive isn't all that difficult. All you need is both drives connected to the computer at the same time and a copy of a good hard drive cloning utility (I use and recommend Clonezilla because it works well and is available as a free download).
Here's how to use Clonezilla to clone the contents of one hard drive onto another: 
1 – With the power off and the PC unplugged, connect the new drive to the computer. If there is an open drive bay and a set of free data and power cables you can temporarily install it as a second internal drive. If not, you can purchase a USB hard drive adapter at your local electronics store or Amazon.com and temporarily install it as an external USB hard drive.
2 – Download Clonezilla and burn the ISO file onto a blank CD or DVD.
3 – Reboot the PC from the Clonezilla disc that you just created in step 2. You might need to change the boot order in the BIOS to force the system to boot from the optical drive first.
4 – Load Clonezilla and choose device – device on the 2-item menu that pops up.
5 – Select the old hard drive as the source drive and the new hard drive as the destination drive.
6 – After the cloning process is finished you can remove the old hard drive and install the new drive in its place. If this is an upgrade you can leave the old drive installed and use it as a secondary drive if you want to.
If you cloned the old drive because it was getting ready to fail you might as well simply dispose of it (recycling is always good!). Just be sure to keep the old drive on hand until you have successfully tested the new drive.
You're done! Now you have a brand spanking new hard drive that contains everything that was on the old one!
Bonus tip #1: If you don't mind spending a few bucks, this is an even easier way to clone a laptop's hard drive.
Bonus tip #2: This is the easiest cloning method of all (and it works with both 2.5″ laptop hard drives and 3.5″ desktop drives)!
Bonus tip #3: Want to make sure you never miss one of my tips? Click here to join my Rick's Tech Tips Facebook Group!
---
Do you have a tech question of your own for Rick? Click here and send it in!
If you found this post useful, would you mind helping me out by sharing it? Just click one of the handy social media sharing buttons below. Thanks a bunch!