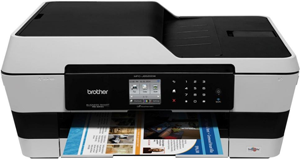 Question from Alice D.:  The hard drive in my Mac stopped working and I had to have it replaced.
When I got the computer back from the shop I realized I needed to install the driver and software for my Brother MFC-J6520DW printer.
The problem is I seem to have lost the disc. I've searched my office from top to bottom and I can't find it anywhere.
Can you help me track down a copy of the software online? I'll even buy a CD if I need to.
I love this printer and I really don't want to replace it unless I absolutely have to.
Rick's answer:   [Read more…]