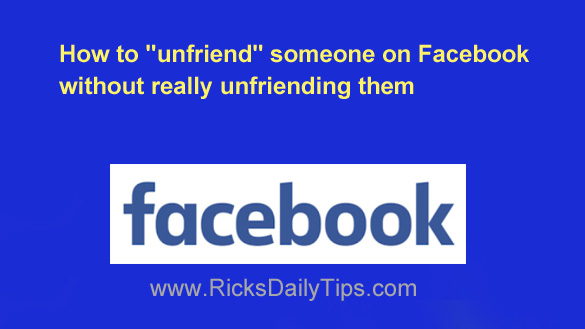 If you've been on Facebook for a while you probably have a friend or two whose posts tend to really get on your nerves.
Perhaps they sometimes use language that's a little too salty for your taste or they tend to post a hundred status updates a day filled with meaningless drivel that you could not care less about.
The list of potential annoyances goes on and on.
There are many reasons why you might not want a particular friend's posts showing up in your news feed, but did you know there's a way to block his/her posts without having to actually unfriend them, possibly saving your sanity and your offline friendship in the process?
Well, there is, and it's very easy to do. Just follow the steps below:
1 – Go to your annoying friend's Timeline page.
2 – Click (or tap) the Friends button and select Unfollow from the drop-down menu.
That's all there is to it. You have now stopped following your friend, which means his/her posts will no longer show up in your news feed.
Be aware however that said friend will still be able to tag you in posts, post directly onto your Timeline and send you private messages unless you change your privacy settings to prevent those actions.
Also, be aware that your posts will still show up in your "hidden" friend's newsfeed unless you add him/her to your "Restricted List" and set the privacy level of your posts to something besides "Public". Read this post for more info on that.
Bottom line: You don't have to "unfriend" a problem "friend" on Facebook to keep their posts out of your newsfeed. You can simply "unfollow" them instead!
---