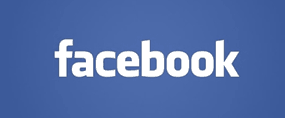 Important update: This extension is no longer available.
The original post continues below…
Do you ever worry about forgetting to log out of Facebook and having someone else gain access to your Facebook account? Well, if you haven't you should because it happens all the time.
Even if you close your web browser you aren't automatically logged out of Facebook. Someone else could sit down at your PC, open your browser and visit Facebook with your account already logged on for them.
And what if you don't close your browser at all? If you leave your browser window open while you go into another room or run to the corner market, Facebook will happily sit there and await your return.
But what if something comes up and you can't get back to your PC for  a while? Someone else could easily come along and read your private messages and even chat with your friends while pretending to be you. Or worse. The possibilities for mischief are endless! 
Facebook Auto Logout is a Google Chrome browser extension that helps reduce the chances of someone else gaining access to your logged-in Facebook account by automatically logging you out of your Facebook account after a set period of time. Just set the timer to a time of your choosing, and once that period of time has elapsed you will be automatically logged out of your account!
If someone else comes along and begins using your computer after you have been logged out by the extension, they will be presented with the regular Facebook login screen instead of your news feed.
To install Facebook Auto-Logout, simply visit (link removed per the update above) with your Chrome browser and click the Add to Chrome button.
Bonus tip: If you ever have any doubts about being logged out when you're away from your PC, you can always check the currently active Facebook sessions from your smart phone or from another computer and log out any open sessions remotely.