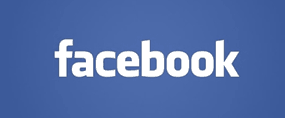 Question from Lanie F.:  I have an el cheapo tablet running Android and I really like it for the most part, but it insists on loading the mobile version of Facebook instead of the full site.
I really need to view the full Facebook site every now and then because there are a couple of things that the mobile site won't let me do. Is there any way to force the full site to load on my tablet? Thanks in advance!
Rick's answer: Yes there us Lanie, and it's very easy to do. After you have logged into Facebook with the mobile site, type the following into the address bar (you might want to bookmark it):
http://www.facebook.com/home.php
By the way, this works on smart phones as well as tablets. Just be aware that some links or buttons might take you back to the mobile version of the site when tapped, but I have found that it doesn't happen all that often. Also, if you're using a mobile data plan be sure to keep in mind that the full site will use up your data allowance at lot faster than the mobile site will.
---
Do you have a tech question of your own for Rick? Click here and send it in!