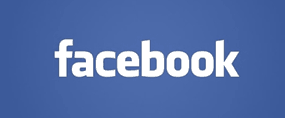 Question from Mandy M:  Rick, I have a problem that's been bugging me for a long time.
When I joined Facebook I put in a fake birth date because I was too young to open an account at the time. Now I want to change it to show my real birthday. How do I do that?
Rick's answer:  It's pretty easy to change your birthdate on Facebook Mandy. Here's how: 
1 – Log in to your Facebook account and click on your name in to display your Timeline.
2 – Click the About link.
3 – Click the Contact and Basic Info link in the left-hand column.
4 – Hover your mouse over the "Birth Date" line end click the Edit button that pops up.
5 – Change the Month, Day and Year to reflect the date of your actual birthday.
Note: While you're here you can optionally change the privacy settings for your birthday to hide it from everyone except for your friends.
And if the security of your personal info is really important to you (and it should be), you can choose to hide your birthday from everyone but yourself.
6 – Click Save Changes.
That's all there is to it. The birthdate on your Facebook profile should now be correct.
I hope this helps Mandy. Good luck!
Update from Mandy:  Worked like a charm. Thanks Rick!
Like this post? If so, you can get even more tips in my RicksDailyTips Email Newsletter. Sign up for free at the bottom of this page!
---
Do you have a tech question of your own for Rick? Click here and send it in!
And now for a bonus tip: Be sure to sign up for my free RicksDailyTips Email Newsletter at the bottom of this page!
Want to help spread the word about my tips? Just click one of the handy social media sharing buttons below: