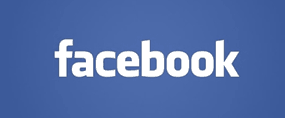 Note: I have updated this post to reflect changes that Facebook recently made that now allow page owners to limit the rights of admins.
This page in the Facebook Help Center has all the info:
https://www.facebook.com/help/289207354498410
In a nutshell, the changes mentioned above make pretty much everything I said in my original answer to Trudy obsolete.
Question from Trudy V.:  Rick, I own a hair salon and have 3 other stylists working for me. I regularly post specials that we're running as well as photos of new hairstyles on my salon's Facebook page.
I'm getting ready to leave for an extended vacation (5 weeks) and I'd like to make one of my stylists an Admin on the page so she can post on the salon's behalf while I'm gone.
What I'd like to know is whether I can limit her Admin account to where she will have the ability to post specials and photos without being able to perform any other Admin related tasks. Thanks in advance for sharing your expertise.
Rick's answer:  Hi Trudy. Unfortunately, you cannot give an Admin limited rights on Facebook. It's an all or nothing deal.
Once you make a user an Admin on your page, that person has the same rights and power that you have, including adding other Admins, changing your registered email address and security info…even deleting YOU, the real "owner", from the account entirely.
In short, unless you trust this person completely (and it appears that you really don't judging by your question), I would NOT make her an Admin for your salon's Facebook page.
The good news is you don't have to. Simply make sure that she has "Liked" the page, then check your page's settings to make sure that users can make posts on the page's timeline. That way she can post the specials and photos under her own name without having to have Admin privileges.
Yes, this will open up the page to potential spam posts, but those can always be deleted after you return from your vacation. In my opinion, this route will be a lot safer than making someone you don't completely trust an Admin on your page.
---
Do you have a tech question of your own for Rick? Click here and send it in!