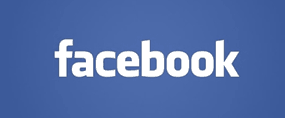 Question from Terrie A:  I've been trying to change my cover photo on Facebook, but I'm having trouble.
When I try to choose a picture I've saved, it says it's too big and that it has to be so many pixels high by so many pixels wide. How can I change the pixel size of the pic?
Rick's answer:  Hi Terrie. There's a great online photo editor called Pixlr that you can use for that (and a whole lot more). Just follow the steps listed below:
1 – First, visit http://pixlr.com/express/.
2 – Click Browse and upload the image that you'd like to use as your cover photo.
3 – After the photo is uploaded, click Adjustment, then click Resize.
4 – Enter the new pixel sizes, then click Apply. (Note: The optimum size of a Facebook cover photo is 851 pixels wide by 315 pixels high.)
5 – Click Save.
The photo should now be the right size for use as your new cover photo.
---
Do you have a tech question of your own for Rick? Click here and send it in!