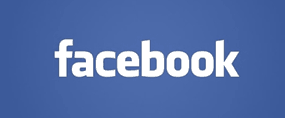 Question from Brenda K.:  Hi Rick. I have created a Facebook page for my WordPress blog where I post about ladies fashions. I'd like to add a Facebook "Like Box" similar to the one you have on this site to the blog. I've searched Facebook from top to bottom and I can't find and instructions for adding one. Can you tell me how to do it?
Rick's answer:  Brenda, when I decided to add a 'Like Box' to RicksDailyTips.com I had to search high and low for the instructions as well. Find them I did however, and basically all you have to do is fill out a short form and then copy and paste the code provided into the theme of your WordPress blog wherever you want the 'Like Box' to appear (usually in the sidebar).
Here's how to add a Facebook 'Like Box' to your WordPress blog: 
1 – Visit this page on Facebook and fill out the form.
2 – Enter the URL of your Facebook page in the first field.
3 – Enter the desired width (in pixels) of your 'Like Box' in the next field.
4 – All of the other selections are optional (the defaults should work for most of them). You can experiment by checking and unchecking boxes and then viewing the results in the live preview on the right.
5 – Once your 'Like Box' looks the way you want it to, click the Get Code button.
6 – When the code window appears, click IFRAME.
7 – Right-click anywhere inside the box containing the code, then click Select All.
8 – Right-click again and click Copy.
9 – Click Ok.
10 – Paste the code you just copied to the clipboard into your blog's theme wherever you want the 'Like Box' to appear. This will most likely be somewhere in the sidebar.
That's all there is to it Brenda. Good luck with your new Facebook page and fashion blog!
---
Do you have a tech question of your own for Rick? Click here and send it in!