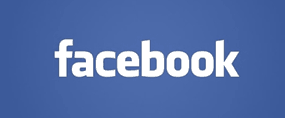 Facebook announced yesterday that they plan to start placing fewer text-only posts from Facebook pages into the newsfeeds of the users who have "Liked" the pages.
This change will effectively limit the reach of a given page's posts even further than the already diminished reach due to the rather unpopular EdgeRank algorithm. 
This change isn't supposed to affect the reach of posts from personal accounts, only business Pages. But as we all know, only time will tell.
The powers that be at Facebook claim that data compiled from the number of "Likes" and "Hides" of posts both with and without images led them to the conclusion that Fans just don't much care for text-only posts from the pages they have Liked. I believe they're probably right, but page owners are likely to find the change annoying nonetheless.
Bottom line: If you maintain a business page on Facebook, it's time to start including an image in every post unless you want to shell out more money for Facebook ads just to keep reaching the same number of fans.