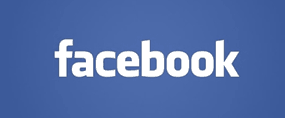 Question from Debra:  Hi Rick. Weeks ago, I pressed the "Hide Ticker' tab in a moment of boredom. It has disappeared now and there's no option to get it back.
If I minimize my screen to tiny writing, I can see it's still there. But it's not possible to use FB easily with a font that small. Can you help? I enjoy the Ticker!! Thanks!
Rick's answer:  Debra, the "Ticker" tab you clicked on is a toggle setting. Clicking it once will hide the Ticker from view, and clicking it again will restore it.
Even if you can't see the Ticker tab (which obviously means you can't click on it), it should still be there. My guess is you have increased the font size on the screen to where the Ticker tab has slid off the right edge of the screen.
Try dragging the horizontal scroll bar at the bottom of the window to the right and see if the Ticker tab comes back into view. If it does, you can simply click the black Show Ticker tab that pops up to restore the Ticker, then drag the horizontal scroll bar back to the left until the screen is positioned the way you want it.
If that attempt doesn't work, try decreasing the font size until you can see the Ticker tab, then click on it to restore the Ticker. You can then set the font size back to the size that works best for you.
---
Do you have a tech question of your own for Rick? Click here and send it in!