Click here to sign up for my free Rick's Tech Tips Newsletter!
---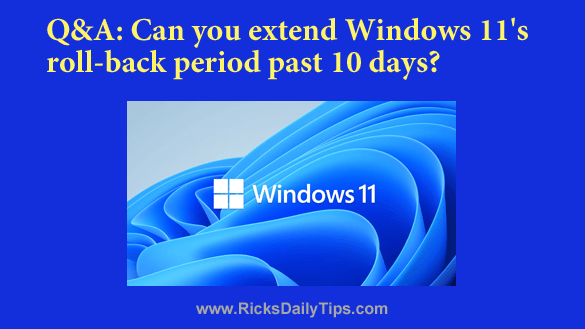 Question from Robbie:  A couple of days ago I installed the Windows 11 Preview update expecting to have 30 days to change my mind like we had when Windows 10 came out.
But then I found out the window for rolling Windows 11 back to Windows 10 is only 10 days, not 30.
The problem I have is I'm going out of town on business tomorrow and I won't be back until after the end of the month.
By the time I return the 10 day roll-back period will have expired and I'll be stuck with Windows 11 even if I end up not liking it.
Is there any way to extend the Windows 11 roll-back period to longer than 10 days (to something like a month)?  [Read more…]