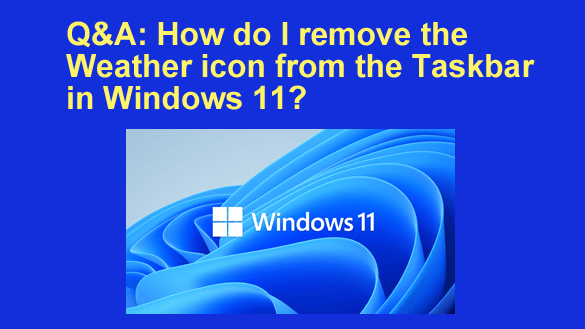 Question from Rita:  My laptop has Windows 11 on it and when I turned it on yesterday morning I noticed that it had installed an update.
Ever since the update there's been a little Weather icon on the Taskbar right beside the Start button.
Every time I move my mouse towards either the Start button or the icon just to the right of the Weather icon a screen pops up showing the weather along with what appears to be about a thousand news reports.
This is irritating me to no end. Is there any way to remove that Weather icon from the Taskbar? [Read more…]