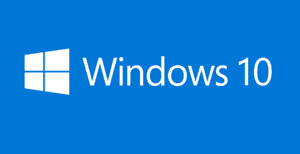 By default, Windows 10 installs new Windows Updates automatically without any input or direction from you as to which updates to install and when to install them.
That can be a huge problem if a bad update happens to break your Windows installation in some way.
There are a couple of work-arounds that will give you a little more control over the Windows Update process, but those work-arounds can cause issues of their own for non-technical users. Therefore, I don't really recommend them.
As you can see, it's more important than ever to create a System Repair Disc and frequent System Image Backups in Windows 10 so you'll be able to quickly and easily restore your Windows installation if a bad update causes a problem.
Of course it pays to always have a recent backup on hand anyway. After all, you never know when your hard drive might go belly-up or ransomware will encrypt (i.e. effectively destroy) all the files on your hard drive.
Luckily, it's very easy to back up your hard drive and protect your precious files in Windows 10. Just follow the steps below.  [Read more…]