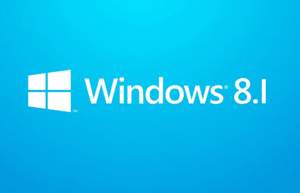 One of the first things we should do after getting a new PC or upgrading to a new version of Windows is create a System Image Backup in case a hard drive failure or some other disaster makes it necessary to re-install Windows.
The process of creating a System Image in Windows 8.1 is a bit different than creating one in Windows 7, but it's actually quite easy to do.
Without a System Image backup, re-installing Windows and all of your settings, programs, and user created data onto a newly installed replacement drive will be impossible unless you have previously created a backup in some other way.
Follow the steps below to create a System Image Backup in Windows 8.1: 
1 – Make sure your backup media (external USB hard drive, etc.) is attached to your PC.
2 – While on the Desktop, right-click on the Start button, them click Control Panel.
3 – Click System and Security.
4 – Click File History.
5 – Click System Image Backup in the lower left-hand corner of the window.
6 – Follow the prompts as required in order to initiate and complete the System Image backup.
That's all there is to it. Now you'll have a System Image to restore in case something ever happens to your Windows 8.1 installation.
If you like this post you can get my latest tips in my weekly RicksDailyTips Email Newsletter. Sign up for free at the bottom of this page!