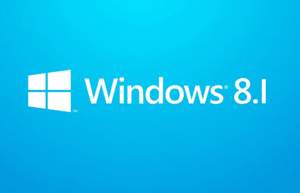 Having a recent System Image Backup on hand is a great way to get your PC back up and running quickly if you have to replace your hard drive or a virus trashes your Windows installation.
But if you recently upgraded to Windows 8.1 or bought a new PC with it pre-installed, you won't find it in the same place it was in when using a previous Windows version.
Here's how to create a System Image Backup in Windows 8.1: 
1 – Press the Windows+S key combination to open the "Search" utility.
2 – Type file history into the Search box, then press the Enter key.
3 – Click on File History.
4 – In the lower left-hand corner of the "File History" window, click the System Image Backup link. The "System Image" utility will now search your computer for available drives or network locations on which to store the new System Image Backup.
5 – Choose the drive or network location you wish to use to store the System Image Backup you're about to create, then click Next. An external hard disk is ideal for this, but you can also use a stack of blank DVDs if you prefer. Note: You will not be allowed to create a System Image Backup on the hard drive that your PC's Windows installation is on. There's a good reason for this: If the drive dies, so does your backup!
6 – Click the Start backup button.