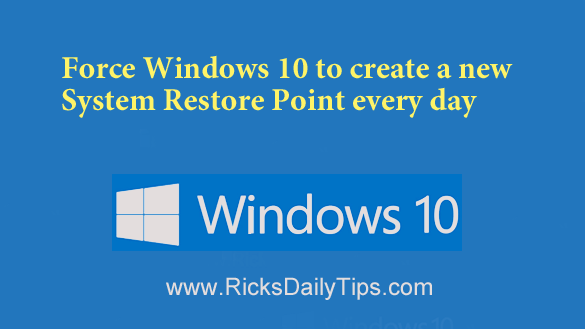 Click here to sign up for my free Rick's Tech Tips Newsletter!
---
System Restore is a handy tool that you can use to restore your PC's Windows installation back to a previous (working) state if a virus or some other issue causes your computer to stop working as it should.
I've personally used System Restore to quickly get myself out of a lot of jams in the past, usually after installing a program or app that I was asked to test and review.
While it's not as comforting as having a recent System Image Backup on hand, knowing that I can usually use System Restore to get my computer up and running again in a hurry if disaster ever strikes is great for my peace of mind.  [Read more…]