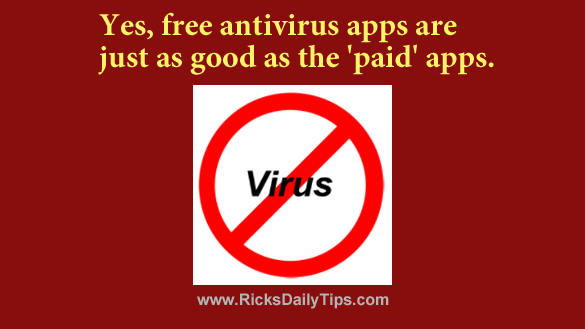 I'm often asked if free antivirus apps are as effective at protecting a Windows PC from virus infections as their "paid" counterparts.
And I must say, that's an excellent question.
Back in the early days of home computing my answer would have been no because the free antivirus programs available at the time were indeed inferior to the commercial programs.
But that has changed over the years…