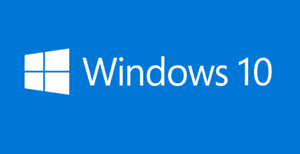 Question from Gary M.:  My ISP has notified me that I have exceeded the monthly data allotment for my Internet plan and that I might have to pay extra this month.
I don't understand this because I only use the Internet for about 1 to 2 hours per day and I don't do much streaming at all other than watching an occasional Youtube video.
I only use one computer on my Internet connection (Dell Inspiron 7000 with Windows 10) and I don't have anything whatsoever connected to Wi-Fi. I'm hoping that'll make it easy to find out why I'm using all that data.
Can you tell me what I need to do to find out what's going on?
Rick's answer:  Gary, since you're only using one computer and no other devices with your Internet connection it should be quite easy to determine whether one or more data-hungry programs are burning through monthly data allotment.
What's more, you won't need to download any additional software to find out because Windows 10 has a nifty feature in its "Network & Internet" settings utility that will give you the info you need. Here's how to use it:
1 – Click the Start button, then select the Settings icon (it looks like a "gear" or "cog").
2 – Click Network & Internet.
3 – Click the Data usage link over in the left-hand-column.
4 – Click View usage per app. You should now see a very brief summary of the data your computer has used in the last 30 days.
You should now see a list of all the programs and apps that have used data within the past 30 days. They should be listed in order of their data usage with the items that used the most data listed at the top.
Now, all of the above being said, I have a hunch that the culprit might actually be malware instead of a data-hungry program. In fact, I'm fairly certain that you'll discover that to be the case based on the way you use your computer and Internet connection.
I believe you'll be able to resolve your data issue by running a thorough malware scan on your PC by following the steps listed in this post.
I hope this helps Gary. Good luck!
Update from Gary:  You were right about the malware Rick. I scanned my computer with the programs you suggested and they found a LOT of viruses and adware. My computer's running a lot faster now. Thanks for your help!
Bonus tip #1: This post offers several tips for speeding up your Internet connection.
Bonus tip #2: Want to make sure you never miss one of my tips? Join my Rick's Tech Tips  group on either Facebook or LinkedIn – your choice!
---
Want to ask Rick a tech question? Click here and send it in!
If you found this post useful, would you mind helping me out by sharing it? Just click one of the handy social media sharing buttons below.