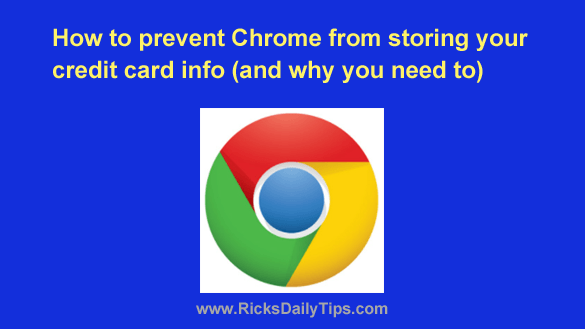 Do you use Google's popular Chrome web browser to shop online?
If so, Chrome's auto-fill feature has probably stored your credit card and/or debit card information in the browser.
Allowing Chrome to store your card info can be a real time saver if you do a lot of online shopping, but unfortunately it can also be a huge security risk.