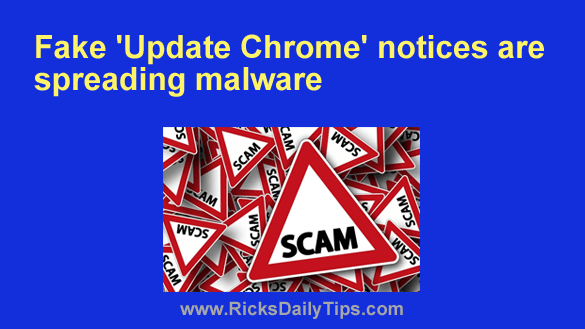 Our friends over at Bleeping Computer have alerted their readers to a very dangerous Chrome Update related scam that's making the rounds right now.
I won't go into the details here because Bleeping Computer explains how the scam works much better than I ever could.
I recommend that you click over there and read it if you're interested in the details.
If not, just remember this: Never attempt to update Chrome or any other browser via a third-party website. Always install any pending browser updates manually using the update tool that's actually built into the browser.  [Read more…]