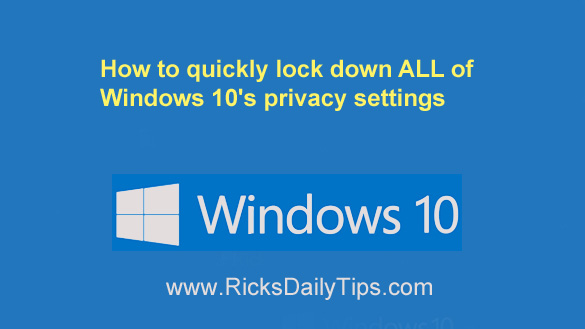 In my opinion Windows 10 is the best version of Windows ever released by Microsoft.
But that being said, its default privacy settings are extremely invasive.
Luckily, you can change the privacy settings to make Windows 10 just as stingy with your personal info as its predecessors were, but Microsoft has scattered those many settings all around the various nooks and crannies of the Windows user interface.