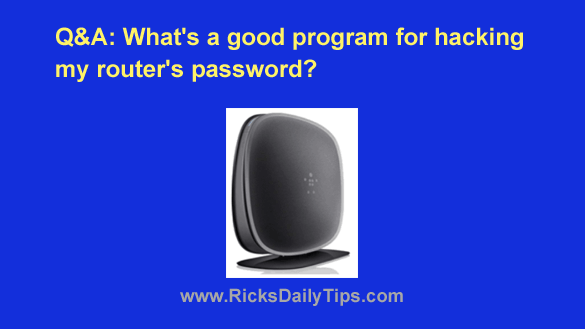 Question from Thomas:  I hope you can help me Rick.
I can't log into my router because I lost the password and I need to log into it to make some much-needed settings changes.
I'm so frustrated right now that I'm seriously thinking about not even putting a password on my router and Wi-Fi connection once I manage to get into the settings screen again.
I heard there are programs that you can download from the Internet that'll hack into your router and give you the password. Can you recommend a good one?  [Read more…]