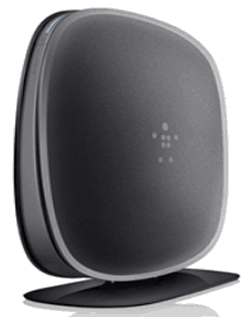 Question from Thomas S.:  I hope you can help me Rick. I can't log into my router because I lost the password and I need to log into it to make some much-needed changes.
I'm so frustrated right now that I'm seriously thinking about not even putting a password on my router and Wi-Fi connection once I manage to get into the settings screen again!
I heard there are programs that you can download from the Internet that'll hack into your router and give you the password. Can you recommend a good one?
Rick's answer:  While I fully understand why you need to be able to log into your router, I'm afraid I won't be able to recommend a program for hacking into it, Thomas. I don't use those types of programs myself and I would never recommend them to others.
I can however give you some generic directions for resetting your router back to its factory default settings. You'll then be able to log into it using the default username and password.
Note: The instructions that follow will necessarily be generic since you didn't mention the brand and model number of your router.
First of all, you'll need your router's user manual in order to reset the router back to the factory default settings. Just make sure you download the manual for your specific router brand and model.
If you no longer have the manual, you should be able to access an online copy of it or even download a free .PDF copy from the manufacturer's website. If you come up empty there try Central Manuals.
Once you have a user manual, open it and look for the section that explains how to perform a factory reset.
Performing a factory reset on a router typically involves pressing and holding a reset button for a few seconds. Just follow the instructions in the manual to the letter.
After you have reset your router, log into the settings utility by following the instructions listed in the manual. This typically involves plugging your router into your computer with an Ethernet cable, then visiting your router's IP address with a web browser and logging in using the default username and password that's listed in the manual.
Once you have successfully logged into your router using the default username and password, you can change them and make any other changes that you wish to make.
While I can certainly understand your motivation for wanting to do so, you really shouldn't leave your router unprotected against hackers.
I strongly recommend that you never bring a router online without protecting it's login screen by choosing a really strong password and locking down the Wi-Fi network by enabling the strongest encryption method on it that the router supports.
That's all there is to it, Thomas. I hope this helps. Good luck!
Bonus tip #1: I've mentioned this already, but it's so important I'm going to say it again…
In your question you said you're considering leaving both your router and your Wi-Fi network unprotected by passwords. I strongly recommend that you read this post to find out why that's a really bad idea.
Bonus tip #2: Want to make sure you never miss one of my tips? Click here to join my Rick's Tech Tips Facebook Group!
If Facebook isn't your cup of tea, I invite you to sign up for my Rick's Daily Tips Daily Update Newsletter.
---
Want to ask Rick a tech question? Click here and send it in!
If you found this post useful, would you mind helping me out by sharing it? Just click one of the handy social media sharing buttons below.